A Year In The Life - Photography for Your Child's First Year
Commitment Level One: 3 Studio Sessions within a one year time frame... $350
Commitment Level Two: 4 Studio sessions within an 18 month time frame.... $500
Membership fee is due at the scheduling of the first session. AYIL members will receive a 15% discount on all portrait prices.
---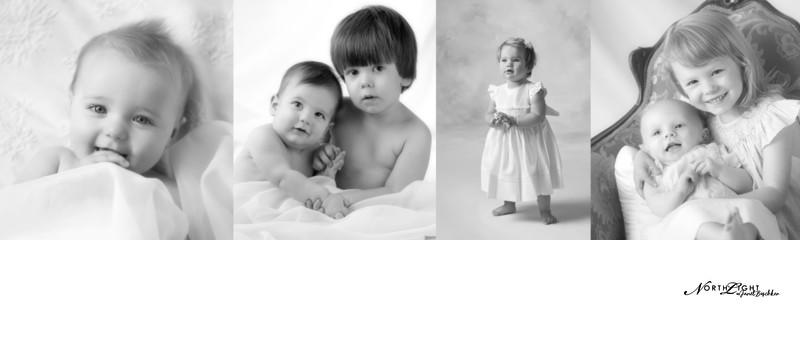 Choose from the following suggested sessions:
Maternity: Pregnancy is an incredibly special time in a woman's life, and maternity portraits have become increasingly popular.The optimum time for this sensitive photography is between 7 and 8 months.
Newborn: Newborns grow and change in the blink of an eye! Anytime between 10 days and 4 weeks is best for this fleeting time in your child's life. This session can be more convenient for mom and baby at home, but the natural light at the studio is also a wonderful choice.
3-4 Months: sweet expressions and tiny details highlight this session, be sure to schedule it when your child begins to respond easily to others. Clothing is often cumbersome at this age, and I prefer to wrap the baby in soft fabrics. I love to include moms and dads, so remember to inquire about your clothing.
7-9 Months: When your child is sitting up confidently, he or she will be ready for this session. Remember, each child develops at his own pace, so be sure he is sitting and reaching for things! Christening gowns or simple pastel outfits are popular clothing choices.
12-14 Months: Plan to do this last session when your child is standing alone. but before she is running full tilt! Fully independent and loaded with energy, personalities are revealed at this age. Consider a family portrait at this session.
NorthLight Photography by Janet Boschker ~ 704-567-0775 ~ jbnlight@aol.com ~ Charlotte